 Business Process Re-engineering is a systematic process and a disciplined approach for improving the organization's performance by increasing the efficiency and effectiveness of processes within an organization while also emphasizing on reducing the cost to your organization. We conduct a comprehensive process mapping exercise in your organization. We then analyze the process maps to identify gaps to recommend the necessary changes in the processes. Our Business Process Improvement service is an uninterrupted journey as every process needs to be validated, challenged, and improved to suit the dynamics of your business and the market conditions.
We focus on providing a structured Business Process Re-engineering process for your organization by streamlining the business processes and systems to improve its performance in terms of cost, quality, delivery, productivity, profitability and competitive advantage, which consequently leads to attaining the highest satisfaction from your customers by improving the quality of products and services while also reducing the operational expenses of your organization.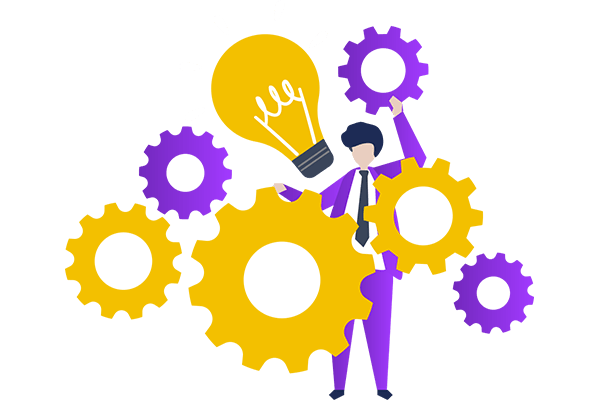 Management System: We help your organization to frame a set of policies, practices, procedures, and processes used in developing, deploying, and executing strategies to help the business to scale up in terms of growth and profitability through embedding quality and instituting best practices.
Business Process Management: Our experience in developing and implementing a strategic plan for optimizing the processes is extensive. Our Business process management system helps to increase the strategic value of your business process efforts to strengthen the bottom line of your company by achieving consistent results, improving employee morale and productivity.
Value Stream Mapping: Every organization looks for many ways to operate in a lean manner by reducing waste and redundancies in business processes throughout the organization. We assist you to implement Value Stream Mapping (VSM) techniques so that your organization can eliminate waste and redundancies in the business processes and increase client value by delivering improved systems and products. VSM helps your company to go from complex processes to simpler and comprehensive ones to achieve the objectives of your organization.
Process Efficiency: We assist you to frame processes with high efficiency to have a strong core for your business and thus the impact of process efficiency leads to an increase in productivity, minimization of errors, which in turn, reduces the operation cost. The process so framed helps your employees to work efficiently and be flexible to any changes in the business environment.
Process Control and Regulation: We help you to optimize integrating the process know-how to maximize productivity, by controlling and regulating the process. In case if there are any deviations it can impact the quality of business decisions and objectives.