 Design Thinking is a systematic process using certain techniques and tools which will help an organization to develop and improve products, services, and processes. We have taken formal education in the Design Thinking process through the world's leading institution MIT, Sloan School of Management, Massachusetts, USA. We help our clients through Design Thinking by coming up with innovative ideas for developing Products, Services, Processes, and Business Solutions. Design thinking works along with strategic innovations because it is a collaborative process of co-creative that is grounded in engagement, dialogue, and learning. We focus on defining the problem of our clients and developing solutions based on their problems.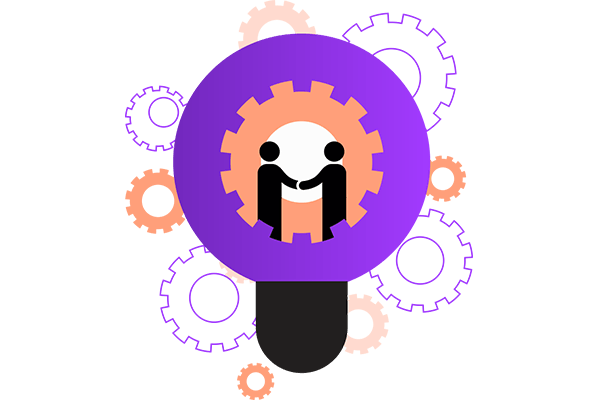 Innovation Culture: We help your company to adapt and stay aware of innovation and digitalization in business development. We advise our clients to upgrade their products and technology as per the newest market trends.
Innovation Process: The innovation process is geared to create a clear framework that helps in the development of new products, services, and business models. We help to define principles for the management to frame an idea of a strategic search to a successful market launch.
Innovation Governance: We build an innovation governance model that describes how the management team of a particular company has chosen to allocate responsibilities for innovation within the organization. We aim to promote and oversee innovation that can be officially entrusted to a person in the company to create innovation at the workplace.
Design Thinking Process implementation: The Design Thinking process is frequentative, flexible, and focused on collaboration between designers and users, with an emphasis on bringing ideas based on how real users think, feel and behave. We help you tackle all your complex problems easily and innovatively by empathizing, defining, ideating, prototyping, and testing the solution of a problem.
Use of Design Thinking in continuous improvement: Design Thinking has started to empower all operations of an organization. We assist you to deliver not just in the traditional cost-reduction agenda, but also a new mission to deliver superior customer experiences while achieving unprecedented growth and agility of your organization.